Post by danzia on Feb 14, 2016 5:01:29 GMT
It took me over 3 years to decide to take the plunge. I've wanted dreadlocks since I was 15 when I fell in love with Switchblade Symphony and idolized Tina Root (does anyone remember this band???)
My locks were started by a salon. I was backcombed, interlocked, palm rolled, dread permed (I'm completely embarrassed by this knowing what I know now). I've since learned that interlocking/root flipping is the worst possible thing you can do, and I wish I hadn't "cheated" with a perm. I didn't have a bad experience at the salon. I thought I'd done a ton of research and knew about how to go about this, but obviously I hadn't done the right research. Looking back, I wish I'd just had them section and backcomb for me. The salon has a great reputation and does what clients want. I still go back once in a while for help with sectioning and they respect my decision and don't push any other maintenance on me.
So, 10 months later, I'm finally posting my timeline. I've been 100% natural for the past 7 months. I wash, section, and do a little light root rubbing once a month or so. My roots have remained incredibly neat. Don't know why, but they just have. I only have about 2" of loose hair.
Here I am two years before I started my locks - add an additional 6 inches to my hair. My hair is very thick and naturally curly with a silky texture.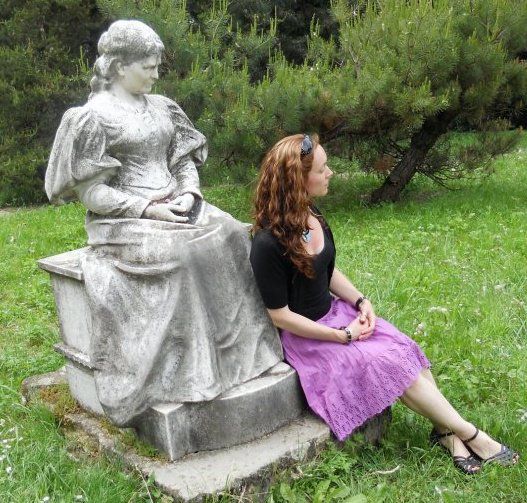 After 1 week:
Month 1:
Month 2: This is a photo shoot that I did. You can see that I had no loose hairs at the roots and they were really tight. Ouch.
Month 3: When I realized natural was the way to go! Loops and bumps and zig zags and craziness began!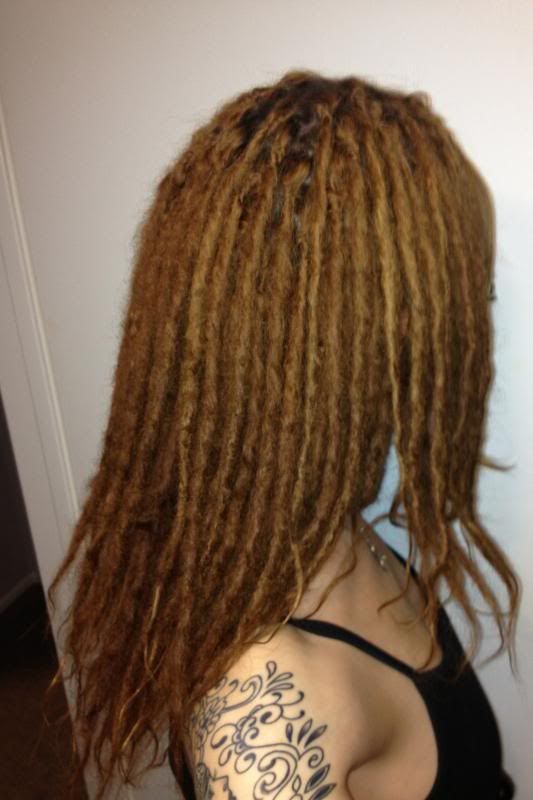 Month 4: Lots of bumps and loops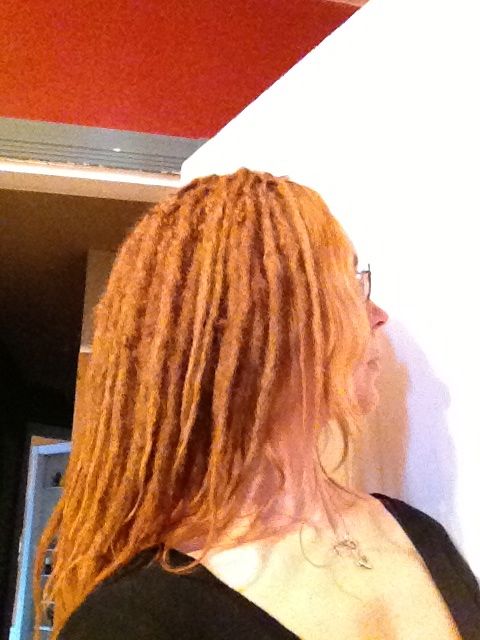 Month 5: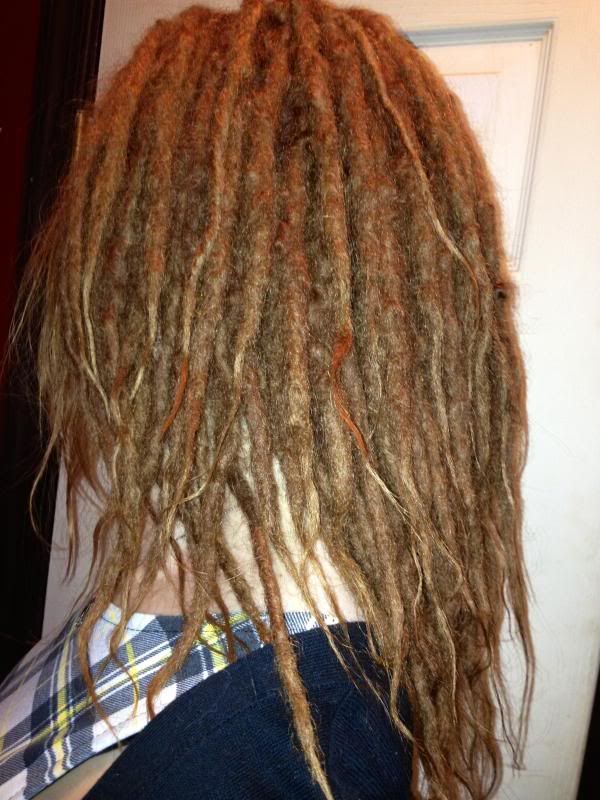 Month 6: Bumps! As my hair started to grow in more naturally, I got lots of crazy bumps where the hair was interlocked.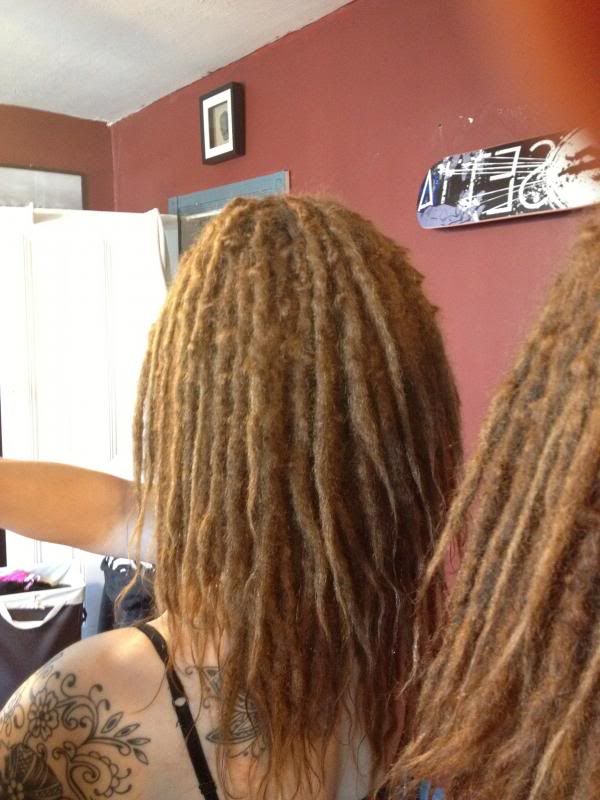 Month 7: Loving my loops and lumps and bumps and zig zags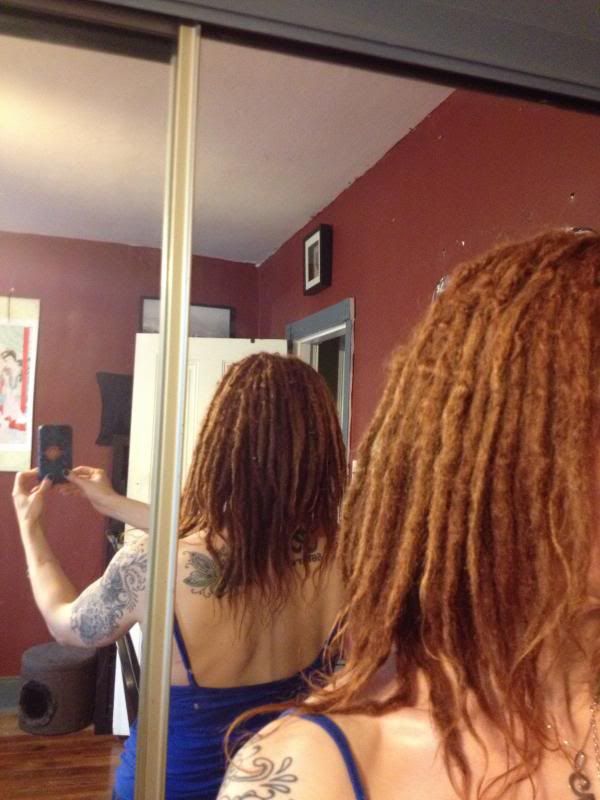 Month 8: They seem to have sprouted and started growing like crazy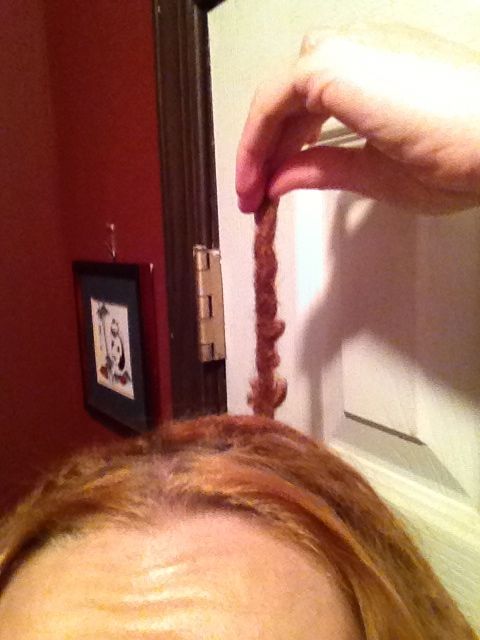 Month 9: Some of my lumps, bumps, zig zags are smoothing out and disappearing.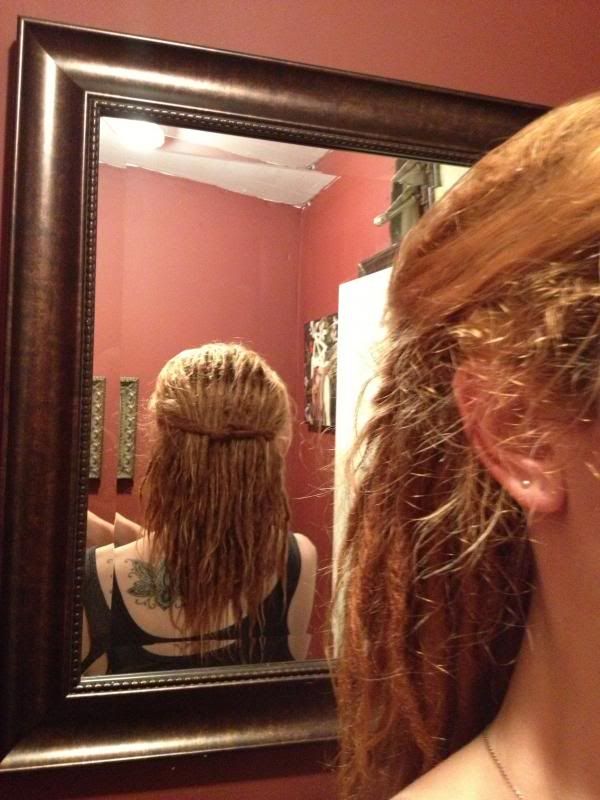 Month 10: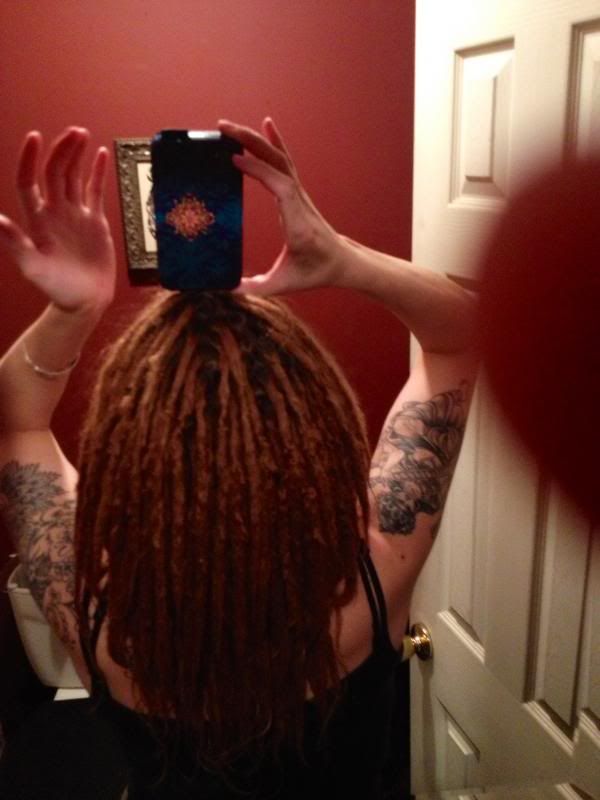 Anyways, thank you so much to everyone on this forum for helping me learn the ways of the Dreadlock Jedi

Month 11
And a really cool hairstyle for a wedding ... I did NOT do this.
So here is month 14 ... I never did a 1 year post. Growing like weeds!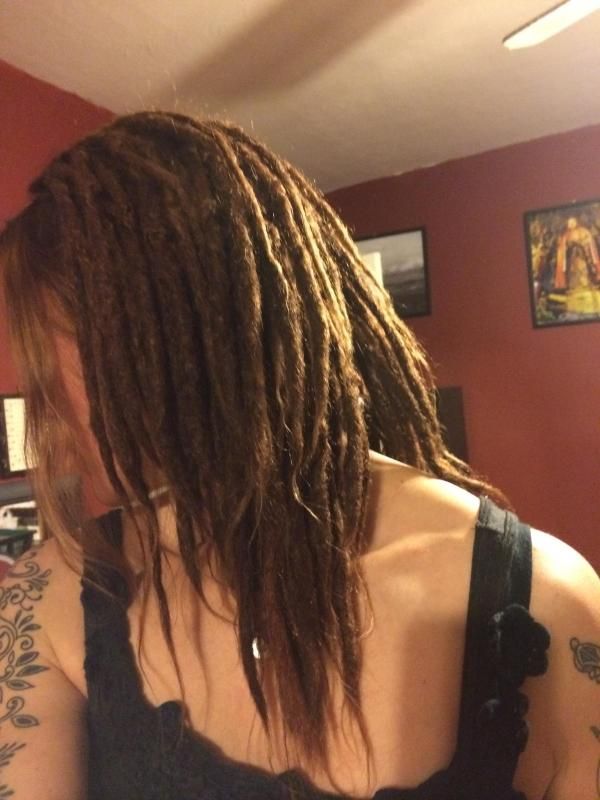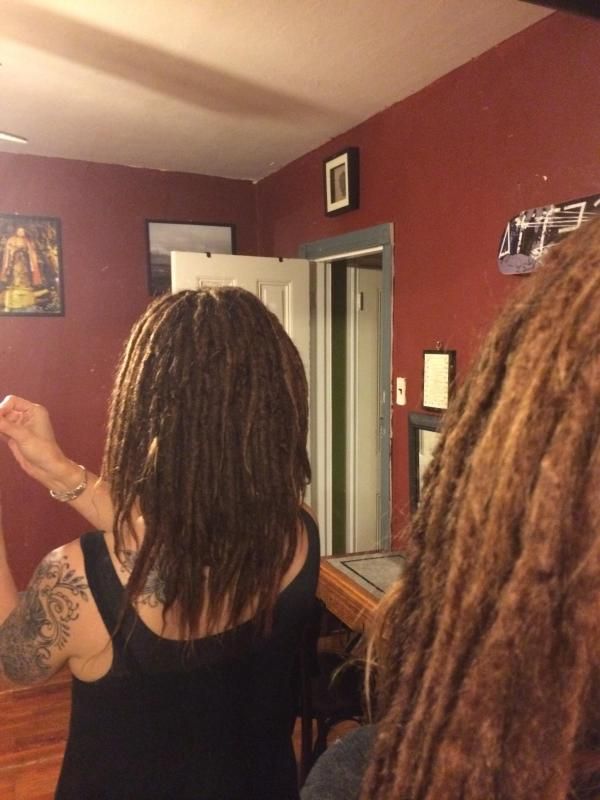 16 months
And Bastet showing off, couldn't resist posting this
As requested .... And you can see my freshly dyed dreadies that I kept blonde so I could dye them with fun colours. Used manic panic yesterday and had flashbacks to university. Loved how they came out ... Supervisor will kill me.
1.5 years!!!
Update 5/11/14
So I'm posting this as a comparison. So this is day 1, month 5, month 17 and then month 19.
Update 6/22/14 - over 20 months and added some colour
Update 7/28 - just about 22 months
And for comparison - 7 vs 22 months
Update 10/8/14 - 2 years!
My craziest loop and fav lock
My fav bead made by Flame Touched Glass
Update 4/8/15 2 1/2 years!!!
I haven't had as much length as I'd hoped for. Most of my ends are now blunted and I lost my wispies. I've also had some weak spots and the ends of 4 of my locks actually came off. I definitely hope to cut off the salon part when they get longer. I don't do any maintenance except for separating.
Don't go to a salon kids!!!
And this crazy guy went from this
To this
And my newer awesome bead that's now one of my favs. Just can't wear it all the time because you can't get the wood wet. (This is not a real skull but wood!)
Update 7/21/15 33.5 months
Started taking biotin about 3 months ago because my hair grows super slowly. I also switched to vital goods shampoo during the same time period. No more dry scalp or itchiness, so not sure if this is also a contributing factor.
Just a good close up of my texture
Three years!
And throwing in a photo taken a few weeks ago of colour a friend did for me:
Update 45 months as of 7/9/16
Went and had maintenance done for the first time in 3 years as I had a section at my crown that was just a knotty mess. Really pleased with the method used. And she patched up some of my weak spots so hopefully I won't have any more breakage.
And because I know I'm going to be asked to post my face in one of these...
Happy 4th birthday today, 9/10/16
Update 12/2/17 52 months
Almost back to the length I started with!